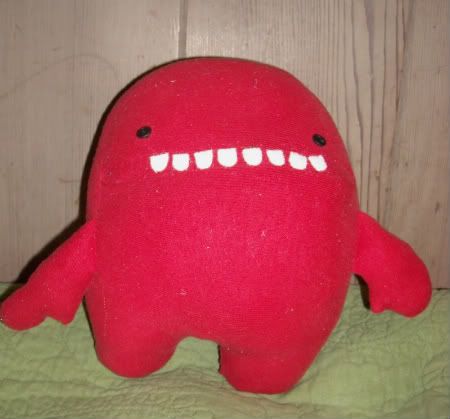 Made from a red t-shirt that belonged to my late grandmother.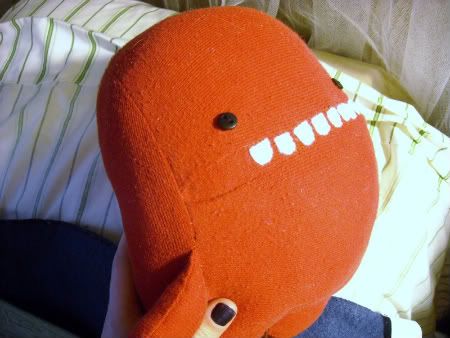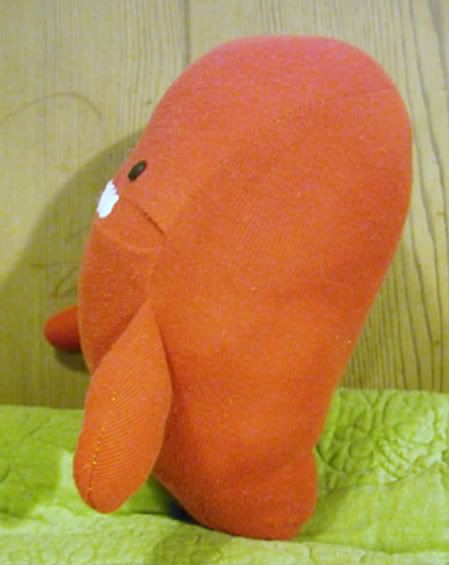 As you can see, using a knit had an interesting effect: the front and back layers were cut with the grain perpendicular, so they stretched different directions when I put the stuffing in, creating a bowed effect.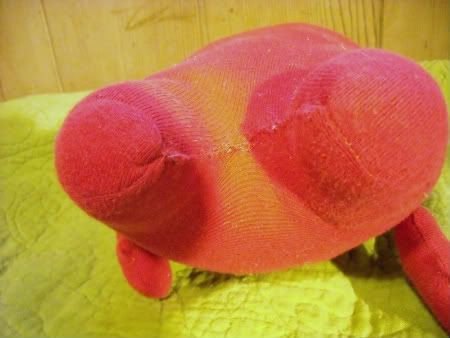 Crotch shot so you can see his little feeties.