I was very recently considering donating this bustier-style top I've had since high school: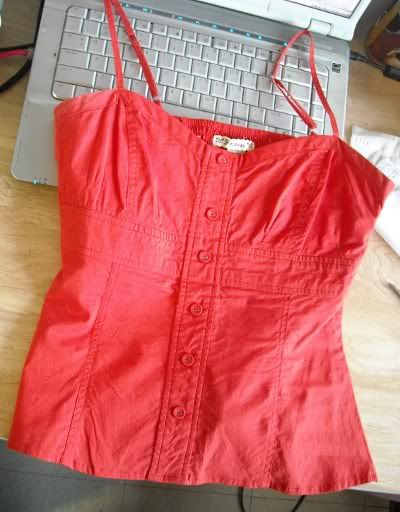 Until yesterday, when an awesome coincidence happened. I was reading Nylon magazine, and there was a page full of trendy bustier tops: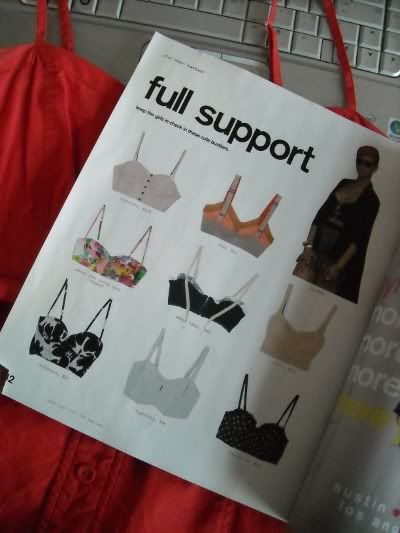 So of course I pulled out my scissors and hacked off the bottom of my shirt, and sewed (hand-stitched!!!) it thusly: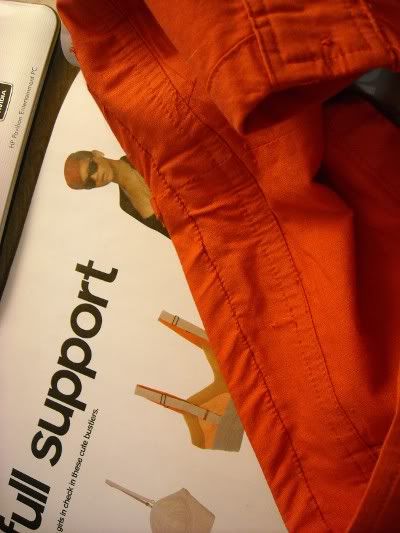 And, voila! It's back in my closet, in this form:
How to be Nylon Magazine trendy on a college student budget.