Back in early December my boyfriend made me walk with him around the mall and show him things I liked, because he didn't know what to get me for Christmas. (It felt like cheating, but thankfully he got me nothing I pointed to, so I guess it was fair.) Anyway, During this excursion we went into Free People, where I found a knit head wrap with crochet flowers on it that looked surprisingly cute on me: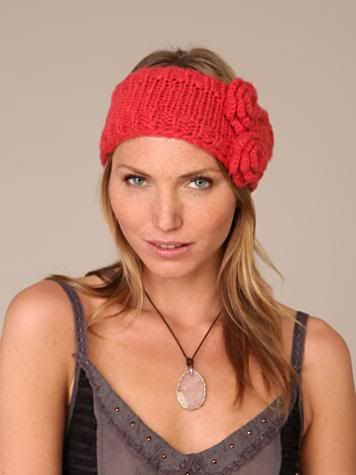 ... but it was $28. I didn't feel like shelling out thirty bucks on a headband. BUT the other day I checked in on Threadbanger's latest DIY videos, and lo and behold, a tutorial on how to crochet a headband:
I embarked on a project (complete with iced coffee and See's chocolate nearby):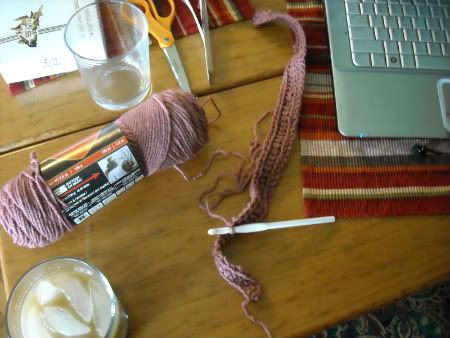 JUST so everyone knows, flower appliques are IMPOSSIBLE to crochet, and anyone who makes them is a liar because a quadruple crochet stitch can't be done. Since I can't figure it out. After giving up on countless videos, including a really awful Threadbanger one (usually they rock, but this one was just terrible; most of their YouTube comments agree with me), I fudged some sort of frilly circular things that can pass for something floral, and tied them on.